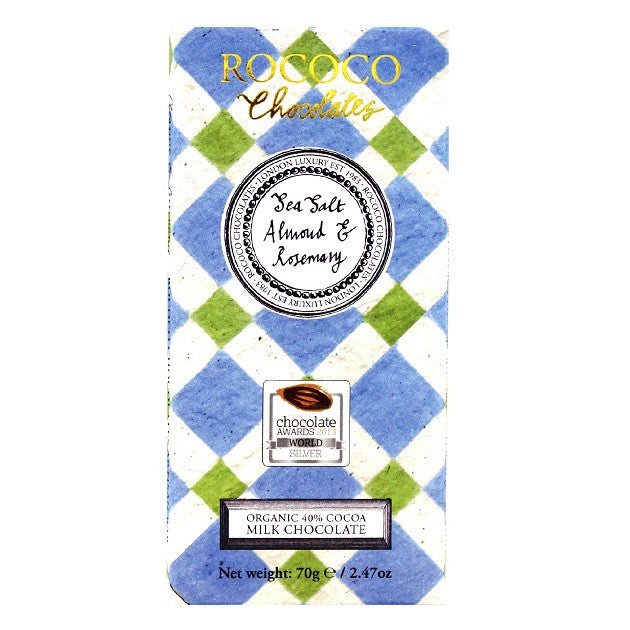 Almond, Rosemary & Sea Salt Milk Chocolate Artisan Bar
A delicious blend of creamy milk chocolate along with a hint of sea salt, crunchy carmelized almonds and just the right amount of rosemary.  This bar is a treat for the senses - savory and sweet!  Enjoy with a glass of Manzanilla Sherry for a real treat!
What's Inside - Cane Sugar, Cocoa Butter, Full Cream Milk Powder*, Carmelized Almonds, Cocoa mass, Anglesey Sea Salt PDO, Rosemary Essentail Oil(trace), Emulsifier: Soya Lecithin*
 *contains soy, dairy
Comes as a  2.47 oz bar
How to use: The ONLY Chocolate Chip Cookie Recipe You Need!.