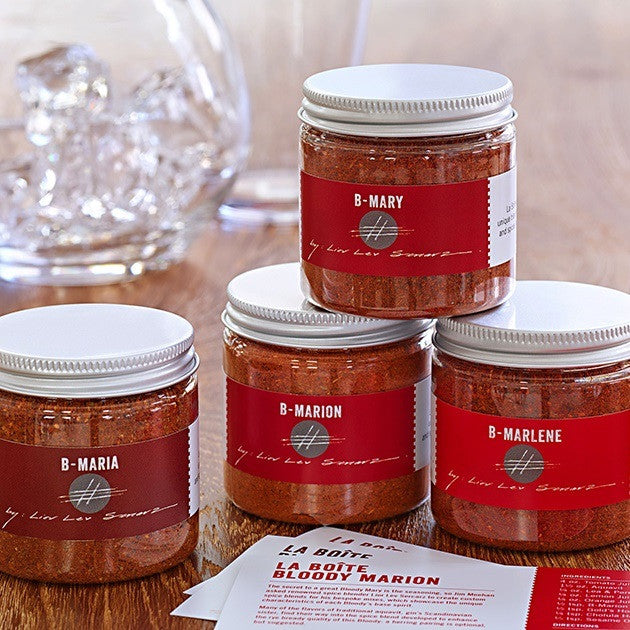 The Bloody Mary Spice Master Collection
 This amazing set was created by Lior Lev Sercarz of La Boîte Spices and star mixologist Jim Meehan.  Each blend was created with a specific alcohol base in mind.  Try B-Mary(pimenton, celery seed, pepper) with vodka, B-Maria(green chiles, cilantro, chipotle) with tequila, B-Marion(caraway seeds, anise, orange) with aquavit and B-Marlene(juniper berries, cardamom, coriander) with gin.
What's Inside -  B-Mary:Pimenton, Celery Seeds, Pepper, Salt, Spices; B-Maria: Green Chiles, Cilantro, Chipotle, Spices; B-Marion: Caraway Seeds, Anise, Orange, Salt, Spices; B-Marlene: Juniper Berries, Cardamom, Coriander, Salt, Spices.
Made in New York, New York USA
Contains 4 - 2.5 oz jars